The Shelf is the bar along the bottom of your Chromebook screen. Pinning sites and apps to your shelf allows for easy access no matter what window/browser/app you have open at the time.
1. Open the website you'd like to pin. For example, webdesk.pisd.edu.
2. Click on the three vertical dots on the top right of your browser.
3. Go down to "More Tools" and then "Add to Shelf".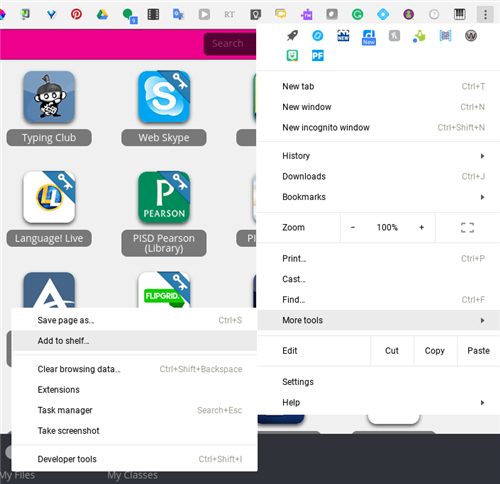 4. Give the site a name and then click Add.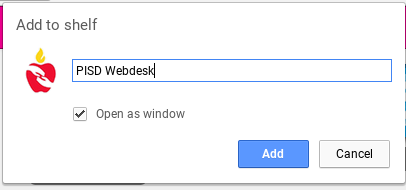 It will now appear on your shelf for easy access in the future!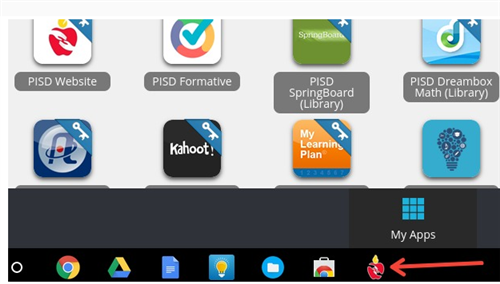 How is it different from a Bookmark?
When you add a website to your Favorites (or "bookmark" it), it's accessible from the browser. When you pin a site to the Shelf it's accessible no matter where you are.

Need Help?